Rallis has been a trailblazer in the bold grain hybrid rice segment and leads the market through its flagship product MC13 — a hybrid rice variety. After acquiring a position in the top three in the industry for hybrid rice and pearl millets, we are now leveraging our expertise to develop hybrid seeds for five field crops and four vegetable crops suitable for different market segments.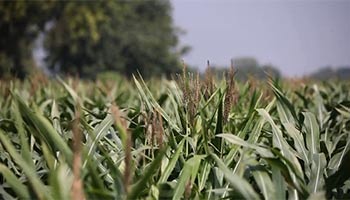 Our seed breeding programmes, located in relevant markets, ensure that the outcomes of our research are relevant to the farmers in the selected target markets. Our research processes rigorously develop and evaluate inbred parental lines and hybrid combinations. The developed hybrids are evaluated over four years through an advancement process that considers all the vital product attribute requirements of the target markets before commercialisation. The hybrid product development programme also deploys technologies to improve precision, efficiency and shorten product development cycles. These technologies deploy molecular techniques, specialised growth facilities and machine learning algorithms.
Field crops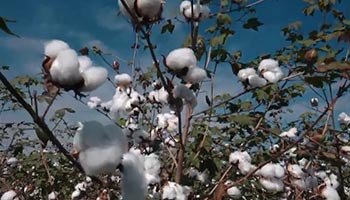 Rallis develops hybrid seed products for the field crops – rice, maize, cotton, pearl millet and mustard. We have a presence in all the market segments in field crops except mustard. Apart from leading the bold rice grain segment market, we have a significant presence in mid-early and medium maturity segments. We emphasise developing disease-tolerant hybrids for rice.
In maize, we have a good presence in the monsoon-fed segments and focus heavily on enhancing the rabi portfolio using innovative approaches. In cotton, we are focusing on enhancing our portfolio for North, Central and South zone markets. We have a good presence in monsoon-fed and summer crops for pearl millet. We adopt novel approaches to enhance product development for maize. Mustard is a new segment where we are expanding our expertise.
Vegetable crops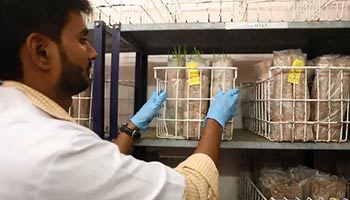 Rallis' hybrid seed development programme for vegetables centres on tomato, okra, hot pepper and gourds. We target both the acidic and high-firm segments for tomatoes. Our efforts in the high-firm segment aim to ensure fruit produce with high firmness and shelf life to facilitate long-distance transportation. Both green and red dry segments are our focus areas in hot pepper. Developing fruits with good quality and robust viral disease tolerance drives our Okra research. We work on four different gourds – bitter gourd, bottle gourd, ridge gourd and sponge gourd.
A critical highlight of our breeding research is the tools and technologies we use to help us understand the genetic basis of key traits of the seeds. The technologies enable us to extract vital knowledge about critical seed attributes for effective deployment in the pipeline products. Some traits are also incorporated through transgenic (GM crop) approaches. For instance, we introduce genes from sources other than the crop to impart Lepidopteran pest tolerance and herbicide tolerance in maize and cotton through transgenic approaches. We also impart our seeds with adequate biotic stress tolerance levels to improve resistance to insects, pests and diseases.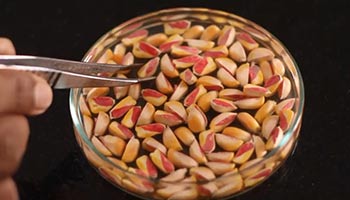 Rallis is the only Indian company with end-to-end capabilities in developing transgenic crops, from designing the gene to delivering it into the crop of choice. We possess the capabilities to conduct the studies mandated by relevant authorities for getting the transgenic technologies approved for commercialisation.